SOURPUSS KEEP OFF BOWLER PURSE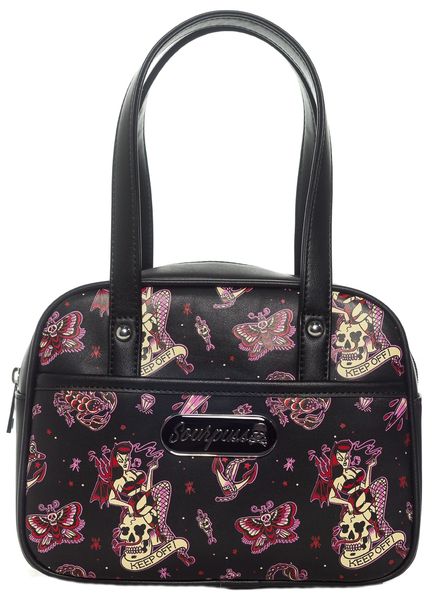 SOURPUSS KEEP OFF BOWLER PURSE
While you are looking fabulous, Sol Rac's devilishly sultry pin-up is perched upon her skull throne and more than happy to help you send a friendly message to those that get a little too close for comfort - KEEP OFF! Our Mini Bowler Purse has a sturdy vinyl body and handle, protective metal feet and plenty of room for your necessities - all in a petite and easy-to-tote package.
ADDITIONAL INFORMATION:
Made by Sourpuss
Matte vinyl w/satin lining
Measures 9.5" x 7.5" x 4"
Protective Metal Feet
Artwork by Sol Rac
Reviews
Featured Products